After nearly 6 months of building and preparation, Reality Raceways' first track is nearing completion at Yonge and 407 (Thornhill)...just north of Toronto.
This is a nearly $100K build with multiple levels, themed lighting, animation, and even a waterfall. I'll update photos of this unique track as we get closer to completion in mid-March. So far, we have about 1,000 hours into the build.
The new cross-linked foam running surface is unique in that it provides a realistic racing surface for Mini-Z and 1/18th scale, while still suitable for 1/10th scale drifting with 30"-38" wide lanes. Corners are banked for higher speeds and full-scale like racing lines. Also installed, are realistic track-edge red and white rumble strips. These were carefully tested so as not to overly upset the car, yet provide feedback to enhance a driver's quest for the shortest distance around the track...as in F-1 and LeMans style road racing.
Here's a few pictures of the build so far...more to come later.
The initial layout begins to take form: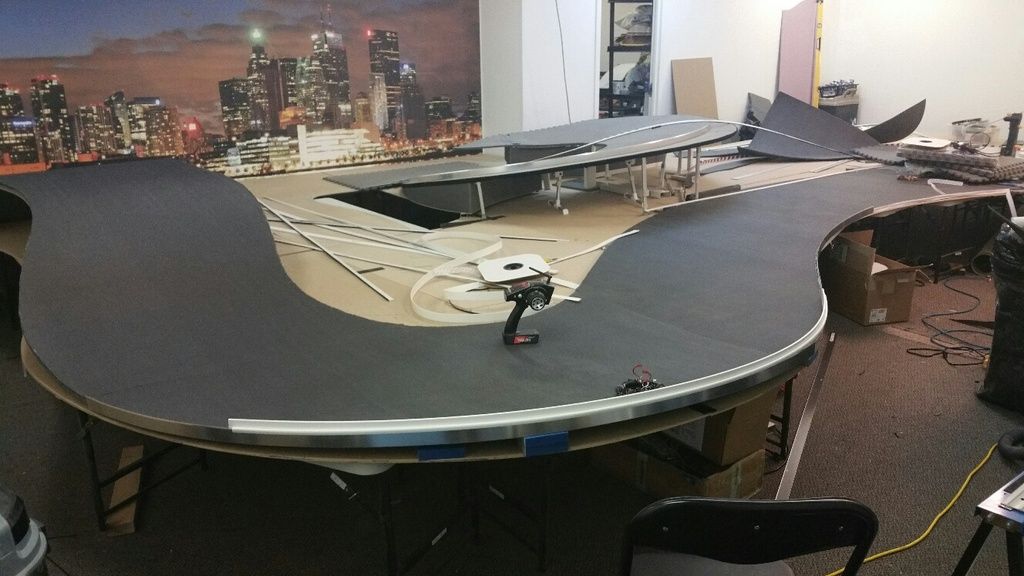 The central "bowl" with "tree of life" waterfall being installed. Stadium-style scale lighting can be seen near the wall mural:
Close up of the rail system with extruded aluminium, PVC and channels for sponsor logos and LED lighting:
The bridge before installing and adding lighting: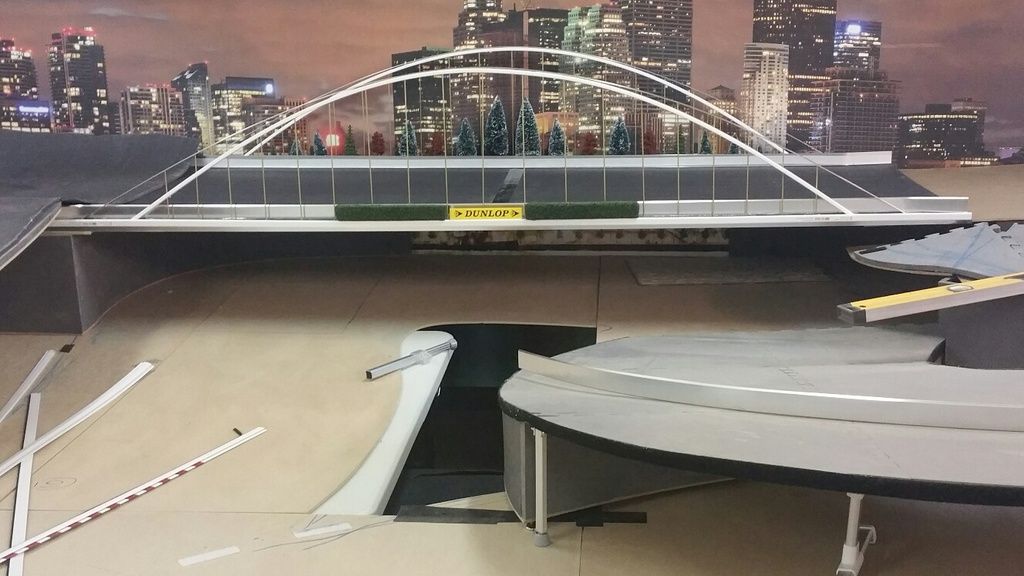 Reality Raceways (formerly Porta-Trax) will have a Facebook page up as near the opening of the track: