Name: Thomas
Location: Vancouver, B.C, Canada
Contact: PM
For sale is a Mini-Z MA015 AWD chassis with accessories. Price is $90 USD shipped including tracking and insurance.
Overall the chassis is in excellent coniditon and just needs a body, TX and batteries to run. I have not yet run it personally but it belonged to a fellow club member who did run the car and took excellent care of it. It is only missing the battery clip which can be purchased inexpensively online.
Upgrades:
-Atomic SAS V1 rear end with 2 degree toe knuckles and 2 degree camber lower arms
-Kyosho buggy ball diff (plastc)
-Atomic universal driveshafts
-Kyosho Aluminum motor mount
-PN racing 19t aluminum pinion
-3Racing aluminum motor heatsink
-Kyosho Xspeed motor
-Atomic 2 degree front alloy knuckles.
Included in the spare parts:
- A lifetime supply of front knuckles in various cambers. A 0 degree set of alloy ones is also included.
- A Titanium driveshaft/metal crown gear
- 17T alloy pinion
- spare front diff cover/suspension arms
- Atomic front diff cover/carbon suspension arms
- Complete set of stock gears and motor mounts
- A complete set of Kyosho AWD rims
- Etc - Please see images.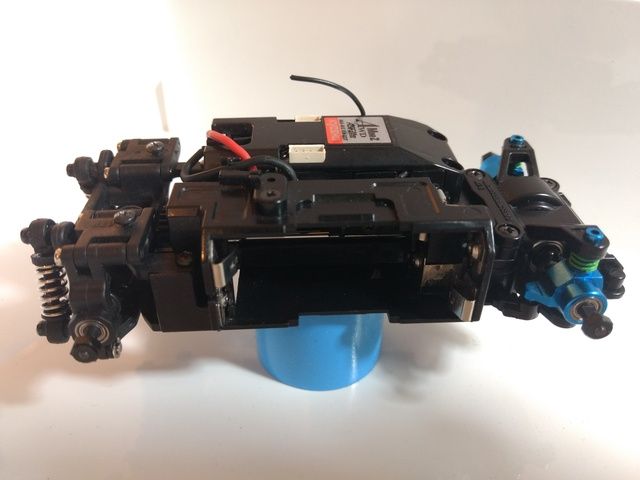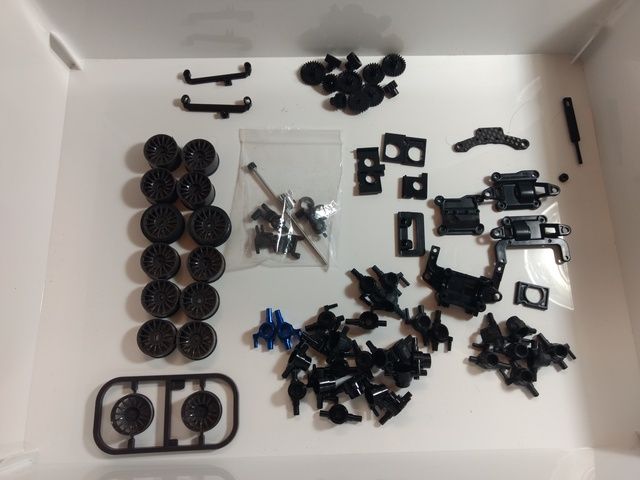 If you would like some special lightweight AAAs to run in this chassis (helps balance it out) than I have some brand new Eneloops I can sell with it. Add $20 for 8 batteries.
My feedback as a seller:
http://mini-zracer.com/forums/showthread.php?t=41014