Location - Santa Clara, CA
Contact -
klinesales@gmail.com
Price - Add addition $5 on any purchase for shipping in the US, will not do international shipping.
Description -
Mr-03 w/o rear end
Mr-03 2.4ghz asf board
Main chassis w/ on&off switch
motor wires are to be soldered instead of screws
comes with atomic delrin front upper arm
I will also include a full set of Ball bearings (not pictured)
you will need rear end (motor, pod, diff, wheels)
Price is $110 shipped
Mr-02 EX very good condition
Kyosho ball diff
Atomic Damper plate system
Upgraded front spring
Kyosho aftermarket Toe bar
PN 70T motor
Kyosho T-plate
had this as an extra car that didn't see much track time. Probably a total of 1hr track time. Was only driven on RCP foam.
Price $135 shipped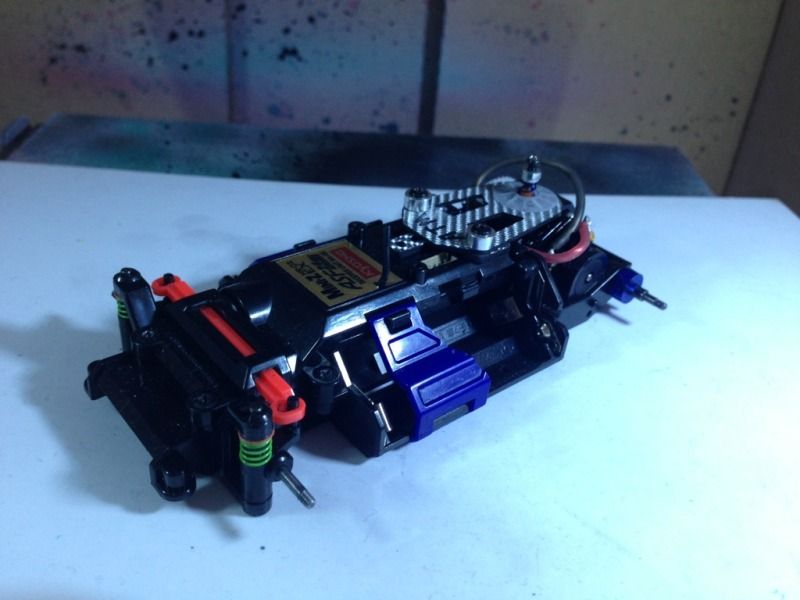 64pitch gearing
52T spur $4
54T spur $4
Pinions from 10-14T $1 each
PN racing T-plate for Mr-03
Silvers - 3, 4, 5. $3 each
Black - 2, 3, 3, 4, 4, 4, 5, 5, 5. $3 each
F1 roller w/ ball diff
Aluminum wheels
Rare panasonic body
runs great on RCP as is, selling because we dont do F1 class at our local track.
$160 shipped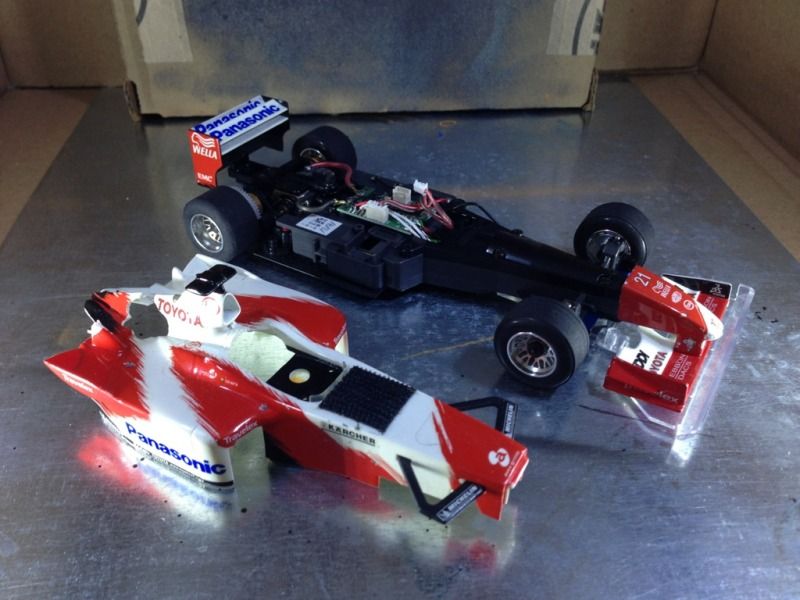 (3) Kyosho ball diff 64pitch spur gear $20 each
(2) PN gear diff w/ 64pitch spur $45 each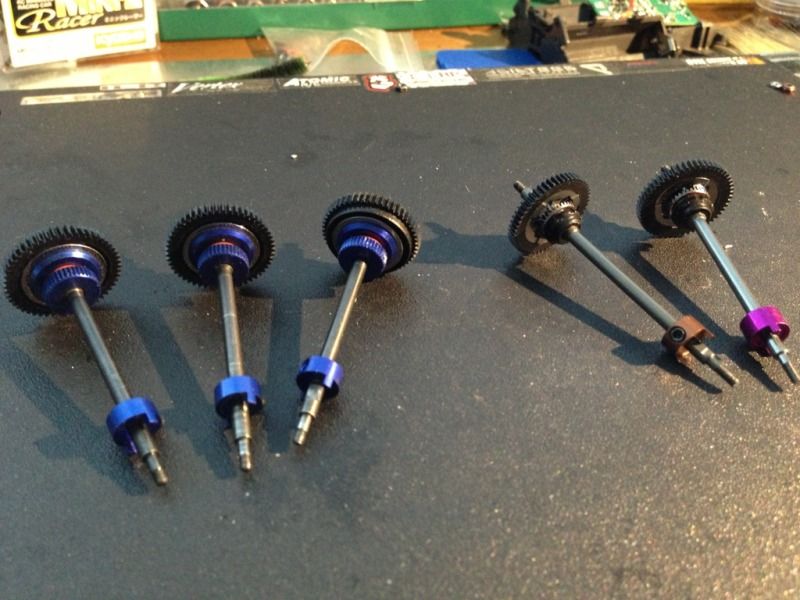 SOLD:
Mr-02 Silver 0.5 degree (Wide) tower and lower bar set $10
Mr-02 Blue +1 degree steering rod (Wide) $5
Mr-02 Silver 1 degree steering knuckle $10
PN Silver LCG motor pod v1 $15
Mr-03 Orange 1 degree upper arm $12
PN tri-shock setup $10
Mr-03 Orange steering knuckle $10
Mr-03 Orange 0 degree $12
Mr-03 Blue tower bar (Wide) $8
Maha c9000 AAA charger/discharger $40
(2) PN dual spring center shock $6/each
(2) Mr-03 PN MM black carbon T-plate 3mm & 5mm $3/each
(2) Mr-03 PN MM silver carbon T-plate 3mm, 3mm, 5mm $3/each
Porsche 962 wheel set $6
Novak Discharger $15
JR racing Z-1 transmitter w/ module $200
Ma-010 F1 roller w/o electronics $140
(2) Maha C9000 AAA/AA charger $80
Mr-02 2.4GHZ asf $130
Complete Mr-03 PN front w/ stock location spring setup $40
Complete Mr-03 PN/Reflex front suspension setup $60
Blue & Silver PN LCG 98mm pod $25/each
Silver PN T-plate 2, 3 $3/each