I thought I'd post the process in converting my I-Series to the MR-02 chassis. When I saw the PN MR-02/MR-015 Front Tower Bar Conversion Set I knew I wanted to try this for myself so here's how it went.
I prepared the MR-02 chassis by snipping off the king pin holders with a pair of diagonal cutters then, after protecting parts of the chassis that might be damaged with duct tape, I filed the remaining portion of the king pin brackets flush with the chassis.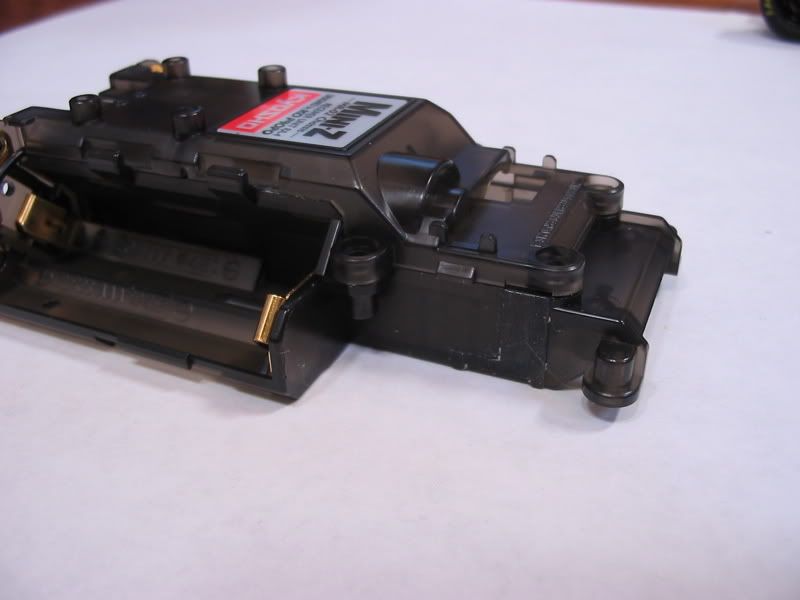 I pulled the I-Series PCB & servo from the original chassis and installed it in the MR-02 chassis.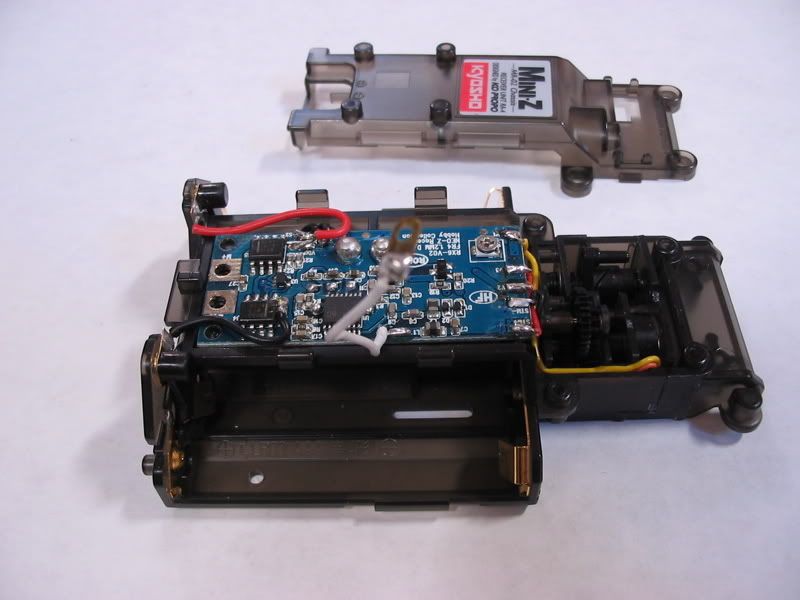 Time to start installing the PN parts to continue the conversion.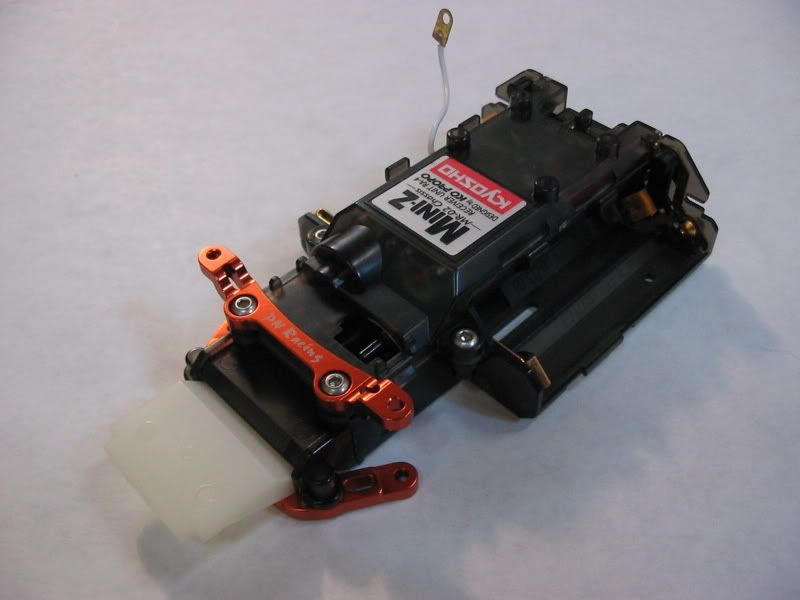 A shot of the Front Tower Bar Conversion Set installed.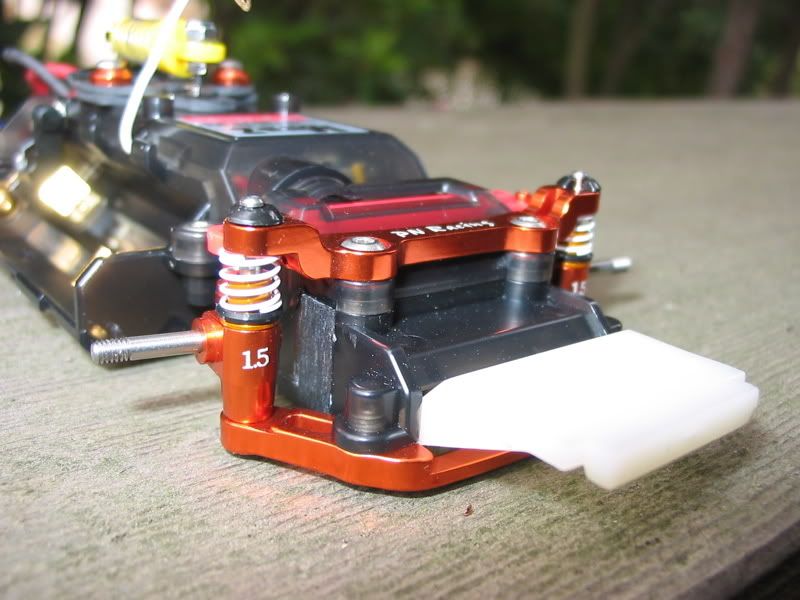 I started with a 9 tooth pinion, this pic shows that there's a lot of clearance left between the T-post and the motor for installing larger pinion gears.
A few pics of the completed chassis.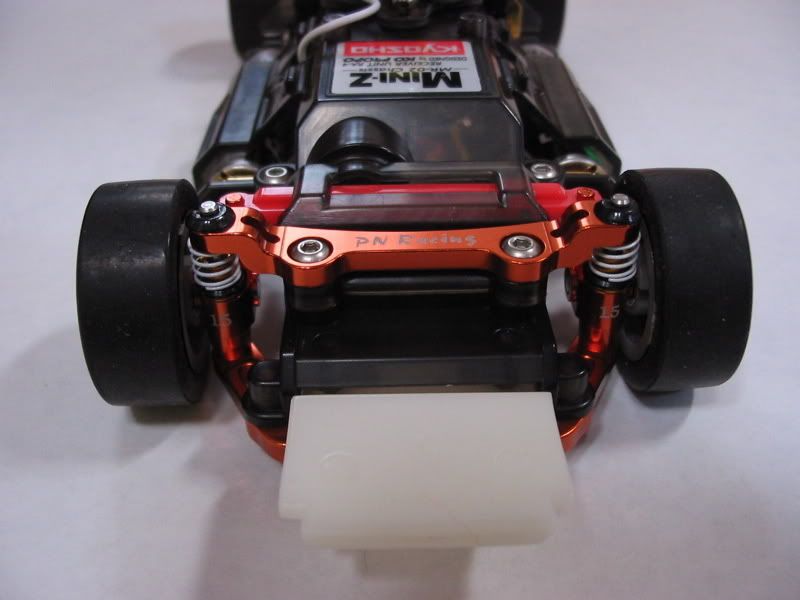 Finally the chassis with the #29 body.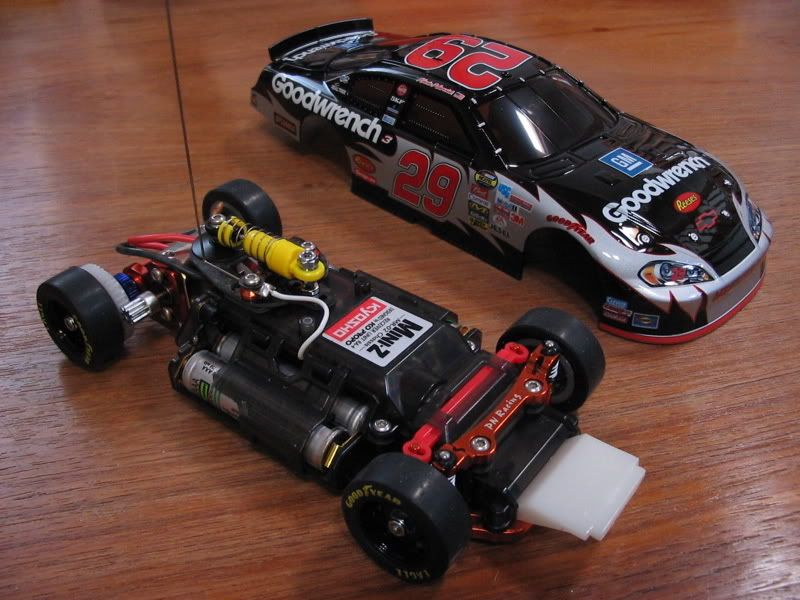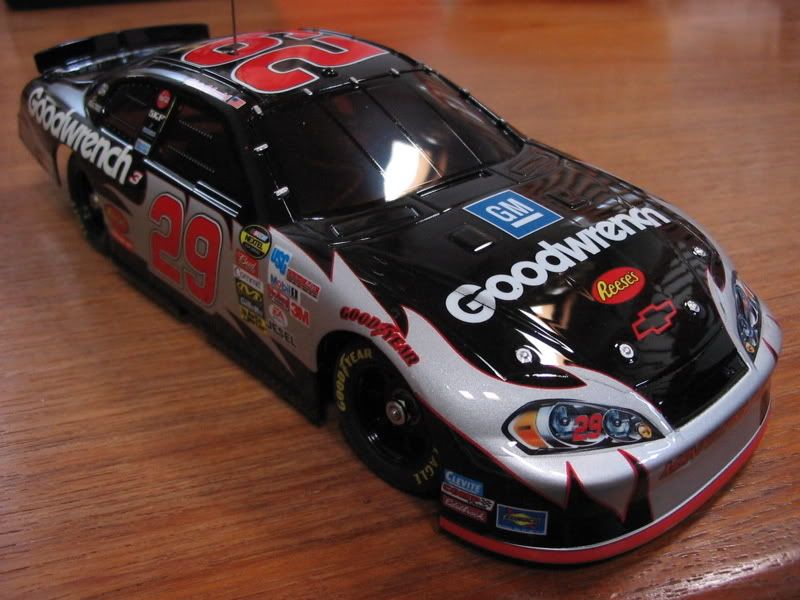 I haven't had too much time to run it yet, but what little I have it seems very smooth and stable. Hopefully I'll have time to really give it a good hard run soon.
For general information, here's a Parts List.
Kyosho:
MZF203GM MR02 Chassis Set
MZ202 MR02 Small Parts Set
MZ203B MR02 Front Suspension Parts Set
MZW207 Top Damper Set
MZW50 MR015 Tie Rod Set
MZW206 Ball Diff Set for MR02/MR015
PN Racing:
MR2015 Front Tower Bar Set
MR2010 MR02 Stainless Steel King Pin
MR2052-15 Camber Steering Knuckle 1.5 Deg
MR2056 Front Spring Cup (3 pair)
MR2058 MR015/MR02 Front Racing Suspension Spring Set
MR2099 Motor Mount
MR2033 MR02 Graphite T-Bar Set 4-6mm (3 pieces)
MR2061 Multi Length Graphite Disc Damper Set
400309 Racing Alloy Pinion Gear 9T
shop.TinyRC.com:
16570
Mini-Z Racing Dry Bearing Set - 7 Pieces
Miscellaneous:
2x4mm Button Head Stainless Steel Hex Screws
2x6mm Button Head Stainless Steel Hex Screws
2x6mm Countersink Stainless Steel Hex Screws
2mm Alloy Lock Nuts